Featured Artists
Todd Michael Schultz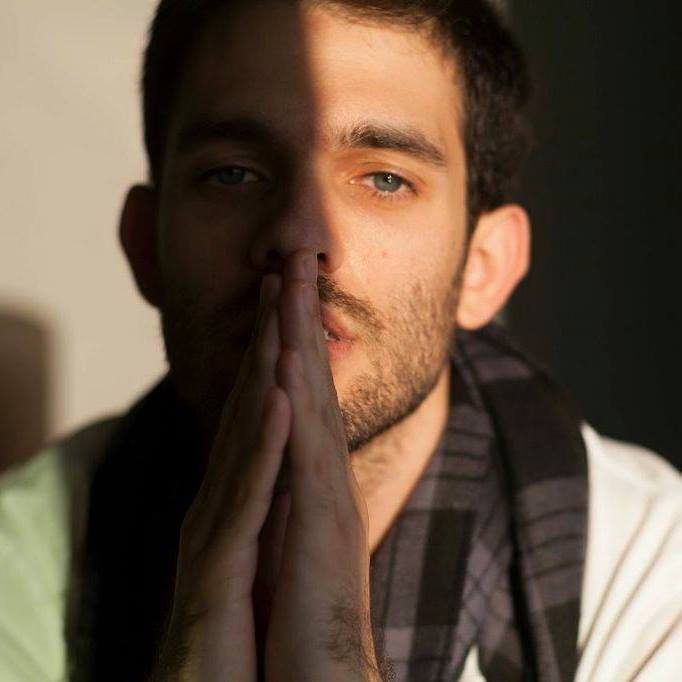 "Hotel" is the hotel anthem for a new generation. This catchy chorus will be in your head for the rest of the summer. It's destined to top the charts.Todd Michael Schultz is a songwriter and recording artist from Los Angeles, California. 
J Metro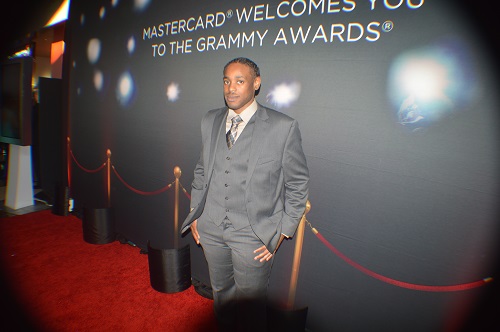 J Metro is set to release his debut E.P., "Sentir Mon Amour" this summer, and has now released his latest single "Magic"! Having several Billboard charting singles already, he plans to go above and beyond with this single making it more successful then anything before. His new single has so much soul and creativity, it gives you more of look into his artistry, and him being a musician. Magic will officially release on March 24 through The Orchard, and a distribution platform by Sony Music Entertainment.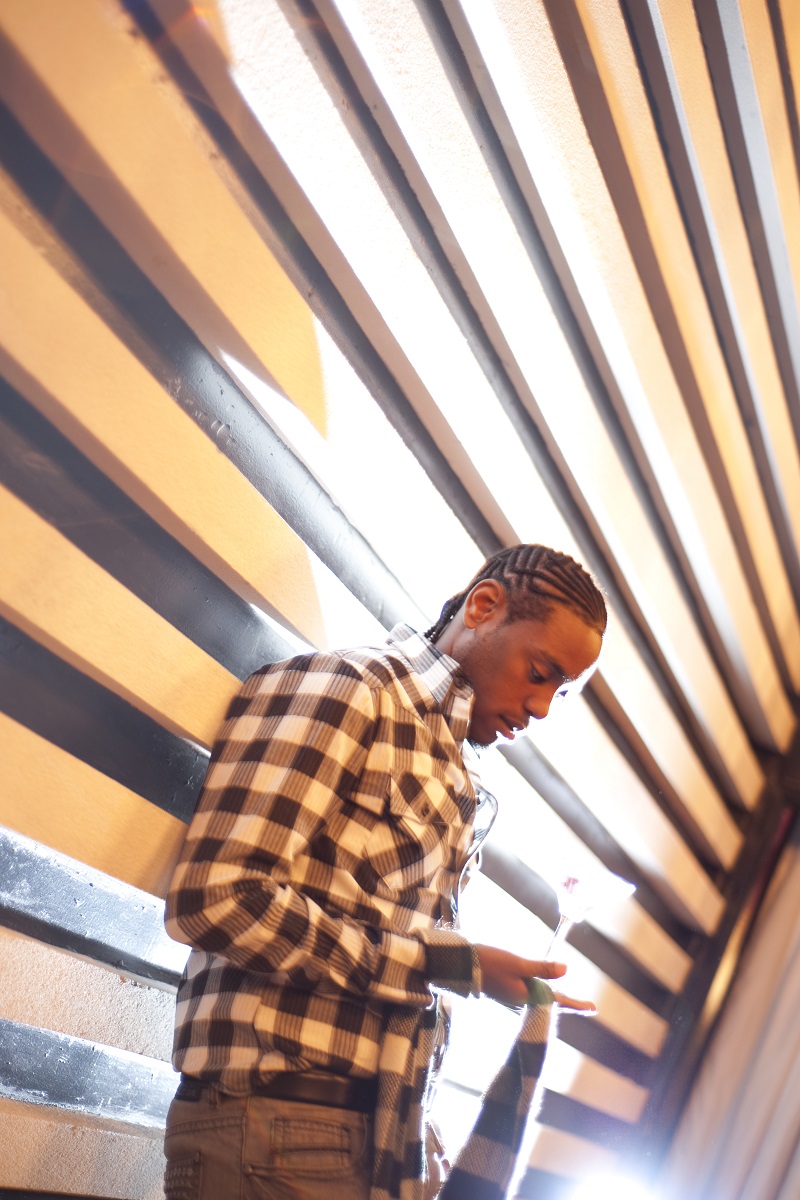 We promote talented artists in their music promotion, artist representation, production support, royalty free music, online advertising, social media marketing, podcasts, streaming music, Radio promotion, TV promotion and Internet based marketing.

Composer and Producer Sandeep Khurana dedicating Bollywood Music Album, "The Bappi Da Maagic" to Bollywood Music Maestro Bappi Lahiri (Bappi Da), Padmashree Kavita Krishnamurthy, and Bappa Lahiri
TV PROMO
Album Review: "It is in my Rhythm" Unfolds and Reveals New Charms with Every Listen!
Sandeep Khurana is a Music Composer and Film Producer.  He has composed and produced more than 100 albums in the genres of New Age Music, World Music, and Dance Music.  He has also produced information videos on Yoga, & Healing for TV. He is also the author of the audio book "Life Messages Simply Stated".
His New Age Music in the categories of Yoga music, Relaxing Music, Sacred Chants, Healing Music and Dance Music, are in the iTunes Top 100 New Age Music charts. He has more than a million people in over 50 countries subscribing to his music. More information is available on http://skivamusic.com
Instrumentalist Sandeep never ceases to surprise and has now released, "It is in my Rhythm" (and a faster dance version, "Rhythmic Without You") which also showcases his voice, albeit without lyrics. In fact Sandeep's vocal lines are used more as an accompanying melodic instrument in the tracks.
The mix of tasty electronic beats with catchy melodies and beautiful voices will just grab and lifted you up. It's like all the best elements of pop, edm, and sunshine all mixed together. It's a positive sound that will energize you to your depths.
Unlike a lot of EDM coming out these days, "It is in my Rhythm" is rarely formulaic, often emotional, and always catchy.  The songs are a cohesive unit that doesn't drag you along for the ride, but coaxes you into the spirit of wondering where it's going next.
Of the track versions, I personally prefer the 'original' slower version. It is a powerful infectious hook and the arrangement just unfolds and reveals new charms with every listen. Sandeep strikes a balance between great writing, compelling vocal interludes and impeccable sound design.
Sandeep Khurana has been making good music for some time now, though in genres a little different to this latest exploits, but "It is in my Rhythm" (and a faster dance version,"Rhythmic Without You") are perfect example of how good he can be at EDM too!
Sandeep always brings a lot to the table. His technique is solid, and the music itself is at times epic, at other times soulful and inspiring. Here he delivers pulse pounding beats that make you want to listen to it over and over again. Highly recommended.
Album Review - Conscious Dance Rhythms - By Jamsphere Magazine
June 1 2014 California - Sandeep Khurana has just released his 8-track album, "Conscious Dance Rhythms".What is Conscious Dance? Conscious dance is for anyone, regardless of any dancing skills. It is art in motion; a blissful, ecstatic movement meditation practice. For many, it is a spiritual practice placing them completely into the moment, present within the body, yet safe enough to have a transformational 'out of body' experience.
The music of "Conscious Dance Rhythms" is a way to let go of heaviness, mentally and physically. It is inseparable from the innermost part of a person; it gives us a glimpse into a lightness of being, freedom and the spirit.
Khurana's innate sense of rhythm allows him to connect easily with the cycles, rhythms, energies and elements of his natural surroundings, which he transforms into spiritually inspired pieces of music ready for us to savor. There are ancient energies in all of us. Dance brings that energy to the surface. Better still if that dance is a free form of movement, and that is exactly what Khurana's rhythms are intended for
From "Neo Sacred Drum Circle", to "Indulgence Tribal Trance", "Heart Beat Trance", Sacred Vibes of the East" and "Hypnotic Rhythms" to "Slow Rhythm Color Rainbows", "Soul Purification Chants" and "Expansion The Krishna Way", each track can be used as a form of therapy- where you are dancing your joy, anger, sadness, your love or whatever emotions emerges from your inner self.
Moreover Khurana's music allows your own personal expressions to come forward while clearing stress and tension from your mind and body. It is truly amazing how this music can help unleash buried emotions and bring you to a better place in your body and soul.
This album has a very rich mystical feel to it which carries you along into a comforting dimension of melded tribal-like rhythms, mysterious echoing vocal samples, and otherworldly sounds that weave, float and loop through your mind. Apart from dancing to,"Conscious Dance Rhythms" is also a pleasure to listen to with headphones.
As with almost all of his albums, Sandeep Khurana once again delivers an exotic, hypnotic journey through a lush and beautiful landscape of vision, creativity and pure listening pleasure; an exquisite and solid piece of work!
Feature on SK Infinity in India West, California
Feature on SK Infinity in Indian Express USA Edition, Sept 2009
Feature on Sandeep Khurana in India West, California
Feature about our music in Positive Health Magazine, UK
Feature on SK Infinity in Starbuzz India, Canada
SK Infinity Music is in iTunes Top 100 New Age Music Charts
Our Music is part of reality show on Channel V & Star TV
Our Relaxing Music gets a mention on NBC affiliate radio Los Angeles
SK Infinity Music Subscriber base is more than a million in over 50 countries, and growing.
Our listeners continue to grow in numbers on Pandora, SKY.FM and other popular radio stations worldwide
Sandeep Khurana with the Mayor of Milpitas at the inauguration of World Music Event in California
Album Review - Conscious Dance Rhythms - By SBS Canada
What an accurate title for an album in this style! I can admit, I haven't spent a lot of time in the drum'n'bass part of the world, but I'm well versed in all-sounds of the instrumental variety. After a thorough listen, Sandeep Khurana has a lot in common with a lot of the artists I currently listen, even outside of his genre. Conscious Dance Rhythms has plenty of groove and a variety of sounds that make this drum-led album closer to music you love already than you may think.
Now… I've let this album spin in every direction I can – it's incredibly produced and absolutely easy to listen to over and over again on repeat. I'm not kidding even remotely – this album has been helping me get things DONE here around the studio!
Conscious Dance Rhythms…like I mentioned, I love the name of this album. I've been able to really let my mind go…just drift in and out of the music. Seriously! Go put on "Soul Purification Chants" towards the end of the album…which is built of…well…exactly what the title describes I believe! I don't know if I'll even put my finger on it by the time this review is over to tell you the truth…but there's empowerment rooted deep in this music I swear!
Not only is it produced extraordinarily well, but it has the perfect flow from beginning to end. Starting ramped-up with danceable beats like "Neo Sacred Drum Circle" and "Indulgence Tribal Trance" was an excellent beginning to the album with the just-below-the-surface intensity of both tracks surging profusely. Female vocal samples are incorporated dreamily into the music, each sample timed perfectly and fitting into the music like another instrument at Sandeep's disposal. "Heartbeat Trance" contains one of my favorite samples in this sense, with the "vocals" really just being a hum of sorts, but so inviting in its tone and so necessary for this track to work as well as it does overall.
"Sacred Vibes Of The East" is certainly a noticeable track in how it stands out from the previous three. With wickedly assembled patterns and change-ups – this is where Khurana's skills as a producer really shine through. There's a lot going on in this track, yet it remains spread out and minimal; it's never over-crowded in sound and every random piece of audio coming at you fits the song in perfect time. Less danceable, yes, but perhaps more imaginative overall; I mean, I dig this track and how almost…unconventional it is…but it WORKS.
"Hypnotic Rhythms," is like the culmination of the sound on Conscious Dance Rhythms. With a beat that's complex in design, yet challenging to the ear much like "Sacred Vibes Of The East" was – it also incorporates the female vocal samples once again after a short break. Sandeep truly uses this voice spectacularly, weaving it gently in and out of this trance-inducing beat. "Hypnotic Rhythms" and the following track "Slow Rhythm Color Rainbows" will also make you appreciate just what a wonderful tone and sound Sandeep has been able to get out of these drum selections. The low end of the drum comes in absolutely crystal clear – but taking you RIGHT to the edge each time it hits low, almost daring itself to break through the mix each time. The recording of this entire album is just perfectly crystal clear, containing drum tones and sounds that would make any artist or band jealous.
The final two tracks from the album resonate with me in a similar way…in that they're both AWESOME. Consisting really only of chanting and sparse sounds – these vocals are just spot on. "Soul Purification Chants" and "Expansion The Krishna Way" are two tracks I can't wait for to come around in the rotation. I'll admit that yes, an entire album of this would probably have been too much for me, but as the final two tracks on Conscious Dance Rhythms they work beautifully. Stepping completely aside from the drums and relying on vocals & effects was a great move to bring about a final change in sound on this album and end it with killer finale. This album FEELS great to listen to!
Jer @ SBS
Find out more about Sandeep Khurana at these links:
https://soundcloud.com/sandeepkhurana/sets/conscious-dance-rhythms-by-sandeep-khurana
https://www.facebook.com/sandeepkhuranaworldwide